---
The Colours of Our Flag
Review by: Olive Schreiner Prize for Poetry 2020
---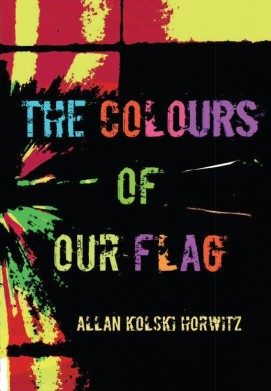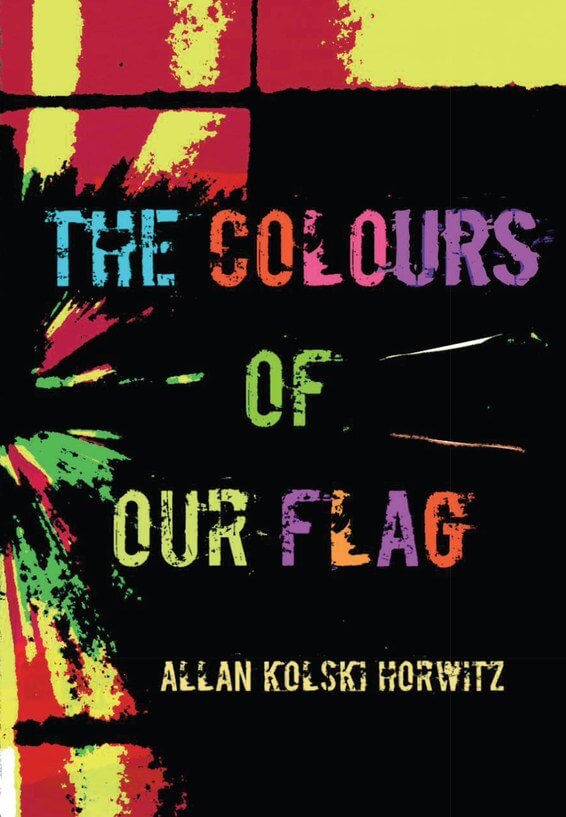 ---
The Colours of our Flag
Allan Kolski Horwitz
Buy Book Buy Book
---
Although recognized as a literary activist among aspirant creative writers, Allan Horwitz has not himself been recognized for his own literary expertise.
This is his fourth anthology. It is commendable for its wide range of techniques, poetic timbre, polyphonic, contemporary vision, and historical reach. He experiments with various styles of versification, the mood shifting from tender to angry. The topics are wide ranging. Although somewhat spoilt by not too subtle sexual innuendos, the linguistic mastery and imagery manage to sustain a narrative flow that takes the reader on a guided psychedelic yet grounded journey of lived and living 'Africanness'. The opening poem, 'How Far' serves as both an introduction to the anthology and a challenge to the reader: "How far can I go with you / How far (ll.1-2) … I will show you / Once our horizons meet" (ll. 5-6).
Gritty but tender; aggrieved but optimistic; remote but intimate: from within an oxymoronic aesthetic, Allan Kolski Horwitz finds solace -- and, perhaps, absolution -- in the controlled cadences of poetry. The poems are both boisterous and graceful, quarried from detailed observation of human frailty as well as a yearning for an ever-elusive companionship. 'Bo Tree', for example, is a wonderfully understated meditation on the balm of reciprocity, 'when minerals in deep earth rise slowly' and 'the Bo bends to offer its medicine'. In 'Stoned Over Louis Botha', the imagery is stretched, wrenched, and enlarged in a Dylanesque ballad of urban torment, demonstrating the poet's desire to transcend the limitations of graphemic utterance. And in 'Seven Minutes Past Three' -- perhaps the centrepiece of the volume -- Horwitz dares to confront the unspeakable. There is conflict, fear, outrage, and prophecy, animated by the poet's refusal to yield to superfluities of diction. In poem after poem, the poet chronicles an outlaw space on the edge of civilization -- bullet-riddled, untouchable, lawless, polluted, sullied by craven ideologies. Yet in poem after poem, too, Horwitz allows the Bo tree to offer its vivifying fragrance, giving lyrical authority to experience.