---
Hadzabe: By the Light of a Million Fires
Review by: Martin Walsh, Tanzanian Affairs
---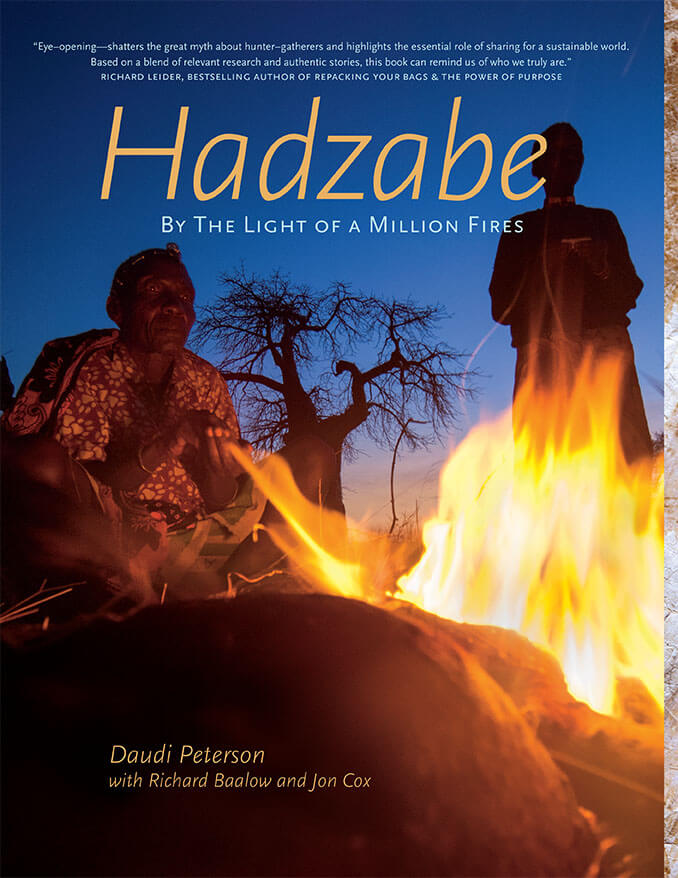 ---
Hadzabe: By the Light of a Million Fires
Daudi Peterson
Buy Book Buy Book
---
It is difficult not to be fascinated by the Hadza, speakers of a unique click language and one of the last remaining groups of hunter-gatherers in Tanzania. It is easy to sympathise with their struggle to retain control over their customary lands in the Lake Eyasi basin, near Ngorongoro. 
By the same token, it is not hard to like this handsome volume, which is much more than a coffee table book with excellent photos; it strives to give the Hadza a voice and support their right to choose their own future. The window it opens onto the world of the Hadza is enough to make you envy the ethno-tourists and researchers who visit Hadzaland , if not the hapless folk who have to entertain them.
Hadzabe: By the Light of a Million Fires was compiled by Daudi Peterson with the help of a number of Hadza and Hadzaphiles, including the venerable anthropologist James Woodburn. A limited hardback edition has been sold to raise money for the Dorobo Fund and Ujamaa Community Resource Trust, established by the Peterson family's eco-tourist enterprise. The paperback and accompanying CD of Hadza music that have now gone on sale are very good value. They are not without their flaws: a tendency to romanticise the Hadza and to demonise their neighbours and an uneven mixture of topics and styles, including a Swahili paean to Nyerere and villagisation on the CD. But I would much rather possess this engaging book and its vibrant music than not. 
Martin Walsh
---
Martin Walsh is Oxfam GB's Global Research Adviser.