---
Gizo – Gizo! A Tale from the Zongo Lagoon
Review by: Anastasia Shown, Africa Access Review
---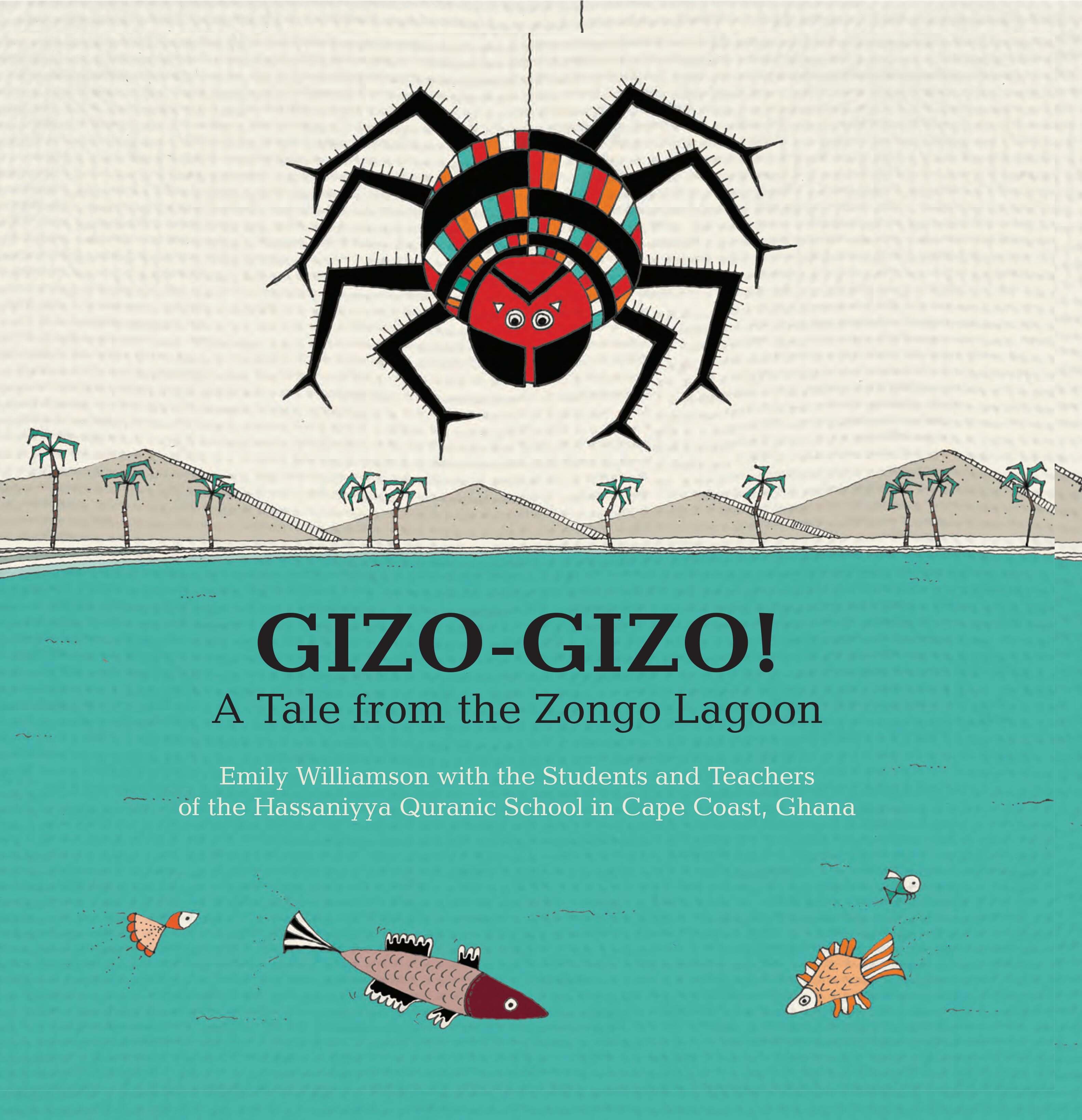 ---
GIZO-GIZO! A Tale from the Zongo Lagoon
Emily Williamson
Buy Book Buy Book
---
GIZO-GIZO! A Tale from the Zongo Lagoon is a well-written and drawn story about a group of animal friends who live around a lagoon.
Spider is the laziest of the friends and begins to treat the lagoon and his friends poorly. He is warned by his friends to protect the lagoon because "it belongs to all of us." He doesn't heed their warning and builds a mining factory that pollutes the lagoon so much that all the animals get sick. He, himself, ultimately gets sick and that becomes his turning point. He decides to change his mining factory into a water cleaning factory and fixes the lagoon. The animals rejoice and celebrate together.
The story is embedded with Hausa language words and English words that are more commonly spoken in Ghana such as water sachets, mineral bottles, milk cans. It avoids stereotypes and biased terminology and introduces customs and stories from Ghana, specifically from Zongo communities, which are areas where many Muslims in Ghana live and work. It presents a problem with a locally generated solution and uses animal characters that are under represented in African children's books such as frogs, tortoises, crabs and fish. The story is one any child can relate to and would make a great piece for study on environmental justice, community development, and corporate responsibility. All of the animal characters used male pronouns. There wasn't a female animal character in the book.
I really do love this book and will use!
---
Reviewed by Anastasia Shown, MSW, University of Pennsylvania School of Social Policy and Practice, Africa Access Review