---
Animal Village
Review by: Kirkus Review
---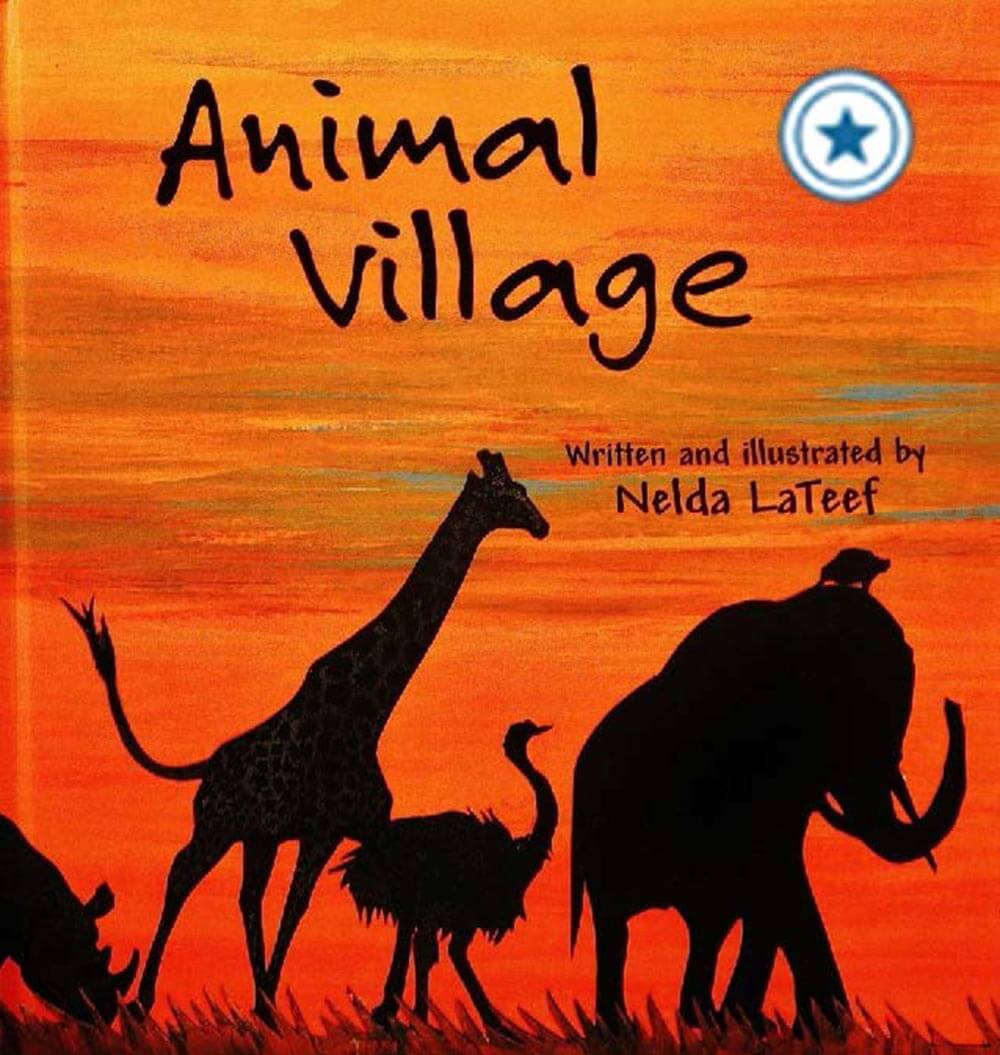 ---
Animal Village
Nelda LaTeef
Buy Book Buy Book
---
A group of animals tries working together to save a village in this picture book based on an African story.
In West Africa, there is a peaceful village of only animals, ruled by Chief Zamboha, the lion. But one year, their tranquility is interrupted by a drought that lasts long past the dry season. Zamboha asks all the creatures for ideas, and tortoise Timba tells the group about a tale from their ancestors that said water could be found by digging. While the community is skeptical, Zamboha supports Timba, and the animals begin to dig. They dig for days and days, and finally they grow tired and doubt the tortoise's supposed wisdom. Faced with a rebellion, Zamboha watches helplessly as the villagers tell Timba to leave. Although the tortoise is determined to never go back, she pauses near a dry riverbed and decides to dig once more. Soon she finds water, and, despite the rejection of her cohorts, she returns to share it with them. Overjoyed, the animals make her their chief. LaTeef (The Hunter and the Ebony Tree,2002, etc.) skillfully captures the folktale's flavor, using repeated refrains—especially Timba's "everything is possible, by and by"—to reinforce the story's themes. While the message is powerful, it's the acrylic, India ink, and collage images that will command children's attention. The collage aspect gives the animals depth and texture, and the contrast of the earth tones with the bright blue water is stunning. LaTeef is an author/illustrator to watch.
World folktale collections should welcome this beautifully illustrated volume.
https://www.kirkusreviews.com/book-reviews/nelda-lateef/animal-village/