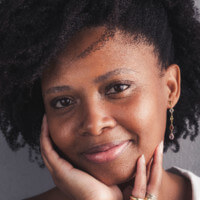 A failed architect, Sandra Tamele works as a translator and interpreter in Maputo, Mozambique. She became the first published literary translator in Mozambique with her debut translation of Niccolò Ammaniti's acclaimed novel Io non ho paura into Portuguese (Ndjira, 2007). In 2015, after a seven year hiatus from literary projects, she designed and sponsored the annual literary translation competition (LTC); in 2016, she founded the Mozambican Translators and Interpreters Association (ATIM); and in 2018, she established Thirty Zero Nine, a press dedicated to publishing translation that debut September 30th, 2019, with a publication of the collected short stories translated in the previous four editions of the LTC.
Editora Trinta Zero Nove: literature in translation in Mozambique
I'm going broke with a smile on my face' said Mbate Pedro to me casually during an interview at a busy Café with the sound of traffic in Julius Nyerere Ave. in the background four years ago. He was inviting me to be a speaker in the literary festival hosted by his press, Cavalo do Mar. I'll never forget these words and often quote him when talking about my experience in publishing.
At the time I was focusing on (re)discovering Mozambican authors and translating them into English and Italian to pitch the projects at the Breadloaf Campus in Ripton, Vermont, USA. But the sales  figures of translated poetry in the US discouraged publishers from taking on the projects; in addition  literary translation is still underrated in Mozambique and most writers, who paradoxically draw inspiration from authors they read in translation, do not share my view that translation can be a tool to find and perfect one's voice and writing, and that it has a huge potential to impact and diversify the literary tradition, as well as to bring gender equality to publishing. In Mozambique, women are underrepresented in print and male publishers tend to be biased toward publishing men, claiming that female voices lack quality, substance, and creativity. I try to counteract this by publishing feminist voices that might inspire a new generation of female writers and translators through creative writing and through translation workshops as part of the annual literary translation competition I've organized since 2015.
After the fourth consecutive edition of this competition, failing to find a local publisher willing to print the winning translations, and rooted in the belief that by being female, black, relatively young, with a different business plan, market and publishing focus I'd fare better than my male counterparts, I decided to establish Editora Trinta Zero Nove (Editora 30.09), the first publishing house dedicated to literature in translation in Mozambique. Editora 30.09's mission is to give stories a voice, and I mean literally, because in addition to publishing in print, Editora 30.09 is committed to publishing audiobooks as a way of democratizing reading and inviting the participation of the forty-nine percent of Mozambique's population that is illiterate, mostly women and girls. Editora 30.09 tries to publish authors and narratives that are representative, relevant, inclusive, and inspiring for its readers. Thus, in our first two catalogues we published six debut Black female novelists from the Southern African Development Community, one deaf, mixed-race poet from the UK, and eight female novelists from China, France, Italy, and Ivory Coast. The catalog's relevance cannot be overstated in a country where a handful of bookshops offer mostly outdated, overpriced international bestsellers or big-name authors.
Running a start-up publisher in Mozambique is challenging, particularly because sales are low due to a nonexistent distribution network and too few bookshops, all located in the capital city; these often demand that local books are provided on consignment and then fail to pay the publishers when they do sell. Most of the fifty-three public libraries in the country are underfunded and in a state of disrepair. Books and reading for pleasure are not a high priority for the government, and during the pandemic financial support was granted only to musicians and other performing artists, not writers.
In early 2020, after signing an agreement with the African Books Collective, a platform that has been promoting African literature to readers in the UK and the US for over thirty years through their network of over eighty online and brick-and-mortar bookstores worldwide, I was hoping that Mozambican authors would see more clearly that they no longer needed to rely on US-based publishers to make their works universally available. This universality also begins with making literature mainstream within our borders. For decades, established Mozambican publishers opted for print runs of as little as 50 to 200 copies due to high printing costs, of books in Portuguese, which, I recently found to my dismay, is spoken by under twelve percent of the country's population of 29 million. This realization also resulted in Editora 30.09 shifting its focus to publishing minimum print runs of one thousand copies in three predominant regional languages—Macua in the North, Sena in central Mozambique, and Changana in the South—to make books more affordable and available to more, but still far from the optimal, number of readers.
In addition, Editora 30.09 is exploring new ways to reach readers and in September 2020 launched a weekly short-story series published in both audio and print and available digitally on its website on a subscription for as little as 20 MZN (equivalent to US$ 0.25) payable via popular micro e-wallet facilities.
But building a readership and earning the trust and buy-in of both debut and established writers is proving difficult. So difficult that even with Editora 30.09 being shortlisted for the London Book Fair's 2020 International Excellence Awards, its role as a Frankfurter Buchmesse Invitation Program publisher, and our two-year presence at the Sharjah Book Fair, the local literary community is still to grasp the extent of this opportunity to showcase Mozambican literature abroad. Instead of being flooded with publishable manuscripts from authors who have found their voice, Editora 30.09 is still receiving odd messages from aspiring writers seeking an outlet for their still-immature work. A weak education system and policies, with millions of youths graduating from high school with poor text comprehension skills, may be at the root of this issue. In an effort to respond to this, Editora 30.09 partnered with the Portuguese Cultural Center to organize a series of creative writing and literary translation workshops aimed at young female writers, but the initiative was postponed due to the pandemic.
Two years in the making, As sete por quatro is out now. It is the first series of Mozambican short fiction, by women published by Editora 30.09. Launched in early February 2020 when Editora 30.09 issued a call for submissions aimed at young Mozambican, female, debut writers aiming to publish their stories in Portuguese and in translation into Macua, Sena, and Changana.
Inspired by the Mozambican National Women's Day, April 7, this collection features seven stories by seven women in four Mozambican languages. It proposes to the reader eclectic stories in a journey to the feminine universe, showcasing one story for children, one erotic story and five other titles sharing glimpses of resilience, dreams and lust, exploring creativity in the feminine.
Despite all these challenges the journey has been very rewarding, with steep learning curves but I remain optimistic and keep smiling, hoping that I don't go broke before I inspire another young woman to follow my steps.