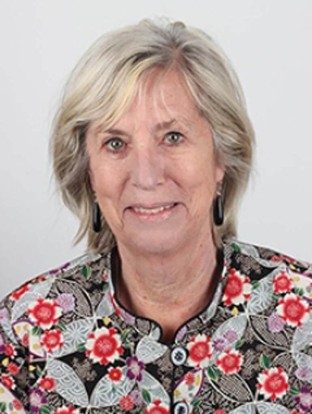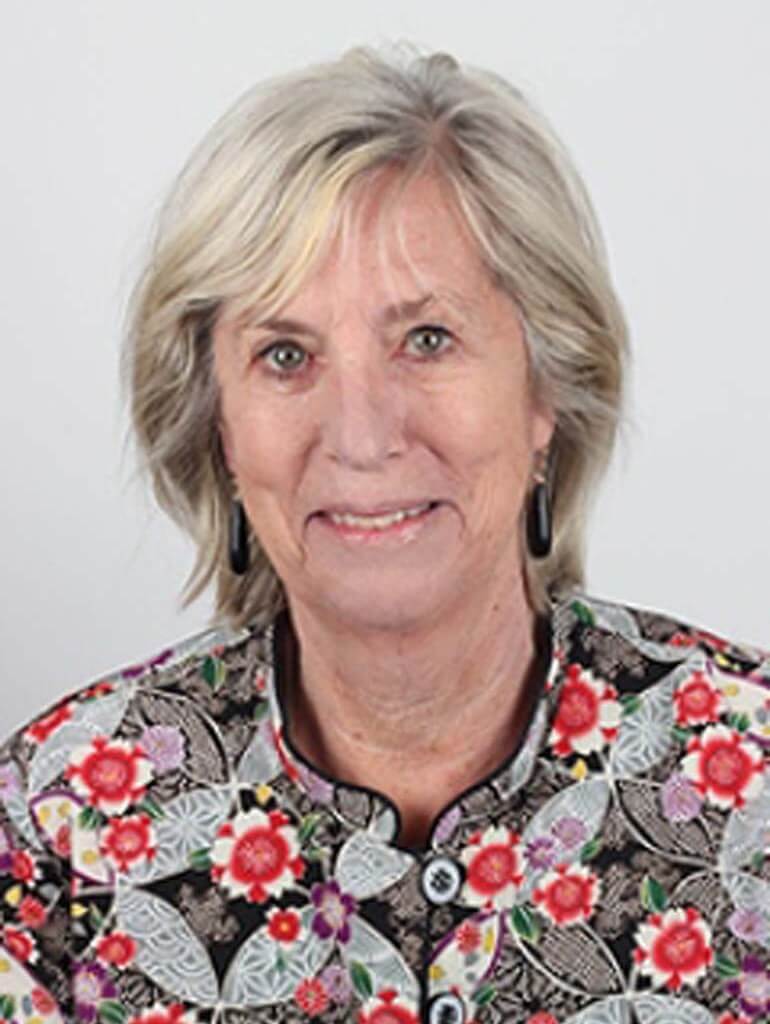 Mary Jay is a director of African Books Collective and was its CEO from 1995 to 2011. She is a trustee of the International African Institute and a member of the Advisory Council of the Caine Prize for African Writing. She was secretary to the Noma Award for Publishing in Africa from 1995 until its demise in 2009. Her publishing career started in 1984 at Hans Zell Publishers, the African studies reference and bibliographic pub- lisher, where she was deputy editor of the African Book Publishing Record.
Co-publishing with Africa North–South–North
by Mary Jay
The decolonization of African studies extends beyond content to ethical partnerships between the North and the African continent. One key component of realizing partnership is through publishing. African studies research published by Northern publishers is not often even minimally available in Africa; and this is despite scholars on the continent often being partners or facilitators in research undertaken by Northern scholars. Northern publishers have perceived no commercial gain, given small African markets, lack of purchasing power, and lack of distribution systems. Conversely, African publishers have efficient distribution into the North through African Books Collective, owned and governed by them. But in suitable rare cases the African publisher can broker co-publications with Northern publishers who want the originating rights. In the light of these issues, African Books Collective launched an initiative to seek to break the deadlock. In partnership with the International African Institute, and with the active support of the African Studies Associations of the UK and the US, work is proceeding with publishers in the North and the South to broker co-publishing or co-editions to address this historic marginalization of Africa.
African Books Collective (ABC)[i], in partnership with the International African Institute (IAI)[ii] has launched an initiative to effect ethical co-publishing practice between Northern and African publishers. It seeks to broker Northern scholarly publications being available to African scholars and researchers in general, and particularly to those who have collaborated in the research. The focus is largely on English language co-publishing.
The overall objective is to recognise historical background and current realities, and find ways whereby African publishers can take their rightful place in the global marketplace. Support for African development – whether economic, cultural, societal or educational – requires a commitment to equitable practices in African publishing as key to national development. Whilst the emphasis on North-South co-operation has informed the initiative, the actors are equally conscious of the difficulties of South-North co-publishing.
Against the historical background explained below, the initiative was started at the African Studies Association UK in Cambridge in 2016. Walter Bgoya, the Tanzania publisher and Chair of ABC, raised the issue at a publishing panel convened by the IAI; and Toby Green of Kings College London, and Chair of that panel, responded. Since then, they have furthered the initiative through the channels of the African Studies Association of the UK (ASAUK) and the African Studies Association of the US (ASAUS). They collaborated for ethical reasons, because of evidence of Northern authors' wish for their books to be disseminated in Africa; and because of their commitment to an equitable field for African publishers. ABC undertook initial research and consultations; and the IAI has partnered, given their experience in co-publishing and their ethos of seeking to share research outputs where possible through co-publications as part of a commitment to knowledge dissemination on and from Africa.
The initiative seeks to recognise the realities of the paucity of North-South and South-North scholarly publishing partnerships; whilst at the same time seeking to re-calibrate a fair place for African publishers in the world of scholarship.
Historical context
Following independence, the indigenous African publishing industry started to flourish. African scholars had access to the new independent publishers giving a voice to Africa's own scholarship and perspectives. Many notable scholars published locally, not least in the context of national development. Early examples are many, and include Claude Ake, Okot p'Bitek and Ngugi wa Thiong'o. This continued with noted scholars such as Samir Amin, Paulin Hountondji, Amina Mama, Mahmood Mamdani, Thandika Mkandawire, Dan Nabudere, Issa Shivji, Yash Tandon and Paul Zeleza. Many of the early liberation leaders published in Africa: Samora Machel, Agostino Neto and Nathan Shamuyarira.
Embryonic publishing relationships North-South-North started. Heinemann's notable African Writers Series (AWS) was established in London in 1962. At that time, there were Heinemann-owned professional publishers in Kenya and Nigeria, and publishing/editorial staff co-operated three ways on initiating and publishing new writers: James Currey in London, Henry Chakava in Nairobi, and Aig Higo in Ibadan. As a consequence of this collaboration, many of the novels, plays and poetry books became and remain "classics" of African literature, and were widely available in the North and in the two African countries and elsewhere in the continent. The Nairobi and Ibadan publishers were on their way to becoming fully fledged independent African publishers when, in 1984, the Birmingham Tyre and Rubber company acquired Heinemann. They ceased new African publishing in London but retained the backlist of the AWS, which ceased in 2003; some rights remained with the African publishers. James Currey declined to resign and thus with redundancy funds was able to establish James Currey Publishers (JCP) as a scholarly African Studies publisher. The triangle of choice for academic work continued between the three publishers, and indeed expanded with other African publishers, for example with Wits Press in South Africa, Mkuki na Nyota Publishers in Tanzania and Fountain Publishers in Uganda. With the sale of JCP in 2010, the specifically tailored co-publishing/co-edition model has demised.
With the onset of the imposition of structural adjustment policies during the 1980s, and a lack of support from African governments, the local publishing environment struggled and writers and scholars migrated to Northern publishers. Globalisation in this context was a negative, in that it did not open up, rather it closed down on African publishers. The level playing field between potential equal partners of the South and the North was flattened in favour of the North. African scholars have migrated to the North, to the impoverishment of Africa.
At the same time, African University Presses suffered with lack of resources. When ABC started trading in 1990, every Nigerian University Press was initially a participant. As the lack of resources bit, presses either ceased or published very little. Research institutes such as CODESRIA, the pan-Africa research institute based in Senegal, and OSSREA in Ethiopia took up the challenge. The publishing programmes of such Institutes exist to publish and disseminate the results of their own research; thus they are not publishers in the conventional sense of commissioning, buying and selling rights.
The various challenges which ensued inform the initiative which ABC and the IAI have launched, supported by the African Studies Associations of the US and the UK.
Current context
There is an ethical dimension of connecting research with the people and lands it is written about; and also that titles are available to African research collaborators and the libraries and populace of their home countries. Arguably this should be a basic requirement of ethics guidance in all academic disciplines.
Benefits of co-publishing (or distribution) include the reception of research in African countries. Such research on Africa may be relevant both in and beyond the continent; but often the most immediate relevance is within the continent. Northern scholars who publish with Northern publishers want their research output/books to be available both to their African research collaborators, and also to institutions and libraries in Africa. Northern authors have been frustrated that their books are not available in Africa, neither through co-publication nor through weak or non-existent distribution channels, a situation which academic authors in the North rarely consider and may know little about. They may too have primary regard for the requirements of the ranking system of publications in the UK Research Excellence Framework (REF) and for US tenure; and also to the overwhelming incidence of citations in books and journals published in the North. There is hence relatively little co-publishing or licensing of co-editions between the North and Africa. There is however no evidence that licensing such African editions affects sales to Northern markets. Researchers and authors may need to make this point to their publishers, ideally before contracts are finalised; and/or authors may request to retain rights for their own books in African markets, for example for other important languages in countries where research has been done, such as French for 'francophone' regions.
Researchers may consider publishing the first edition of their work in the country where it is most relevant – there are established and committed academic publishers for example in South Africa, Zimbabwe, Tanzania, Zambia, Ghana, Nigeria, Senegal and Ethiopia. If an author is concerned about 'global standards' or peer review, s/he might encourage the publisher to engage with this; or arrange some additional peer readers on their manuscript (as many experienced researchers often do anyway). Authors should get involved and offer to peer review, or edit book series, for African publishers. If an institution and research assessment system  doesn't favour its academics first publishing in Africa, or if a book is primarily of global interest then the author can address this by initiating discussions with both regional and international publishers simultaneously.
Northern publishers should consider publishing more books by African scholars in the diaspora who may have established networks and access to publishers in Africa and channels to disseminate their work. The same may apply to continental scholars who decide to publish with a Northern publisher.
Limitations and challenges
Barriers to expanding co-publishing include small local academic markets, prices, lack of distribution channels, lack of subsidies to support African editions; and the weak state of university presses in the continent. For example, in West Africa neither Ghana nor Nigeria have significant active university presses able to co-publish academic work. Translations from English into African languages presents a different challenge.
Co-editions may not be possible. These primarily arise because there is insufficient market in an African country. These issues centre on both subject matter and pricing. Amongst the main impediments are:
Prices
Scholarly publications in the North are high-priced, given comparatively small markets as against general and trade titles. Northern prices in Africa, with usually even smaller markets, are almost invariably uneconomic. This factor is key to the blockage.
At the same time, the economics of a relatively low-priced title presents particular problems: such titles are more likely to be published by commercial publishers, rather than university presses. The Northern publisher will prefer to sell direct; but the costs for an African buyer can be prohibitive i.e. even with a low price and a discount, the buyer must pay customs and shipping costs. In this case, the economics work for a Northern publisher, if the buyer can meet the extra costs; but do not work for the African buyer with the add-on costs, resulting in the book being more expensive in Africa than in the North, and there is effectively less dissemination than through licensing or co-publishing.
Distribution costs
Northern publishers are often unaware about the realities of book distribution in the African continent, where barriers include a lack of print-on-demand (POD), tariff and custom charges, shipping costs, and a dearth of distributors, certainly not continent-wide. Distribution costs are high for almost all African countries; in some cases, postage is also unreliable: South Africa is among the worst cases of this. These strictures lead to publisher assumptions of non-viability, and thus lack of action and bottlenecks, further culminating in books not being made available in African markets.
Printing
Print costs remain a major expense for publishers in Africa where the infrastructure is poor, without the economic viability of the facility for small print runs appropriate for scholarly publications.  POD was envisaged as a dual advance for both printing and distribution through the Electronic Book Machine (EBM), Thus publishers could both produce their own print runs, tailored to realistic markets, or indeed print literally on demand. With connections of publishers and distributors throughout Africa, there is in theory the possibility to distribute between countries, overcoming the bureaucratic and financial barriers to intra-African trade. But the machines are comparatively expensive for Africa, and there is the need for technical support such as parts and servicing. These resources are not in place. It is now marginally available in East Africa, in the sense that one publisher has the EBM machine for their own needs. There is no POD in Southern Africa, one enterprise having failed. POD is a resource in the North; but hasn't yet progressed in Africa such that it is making a commercial difference. It is often more economic for publishers to print runs in Turkey, Hungary, India or China. The printing and shipping costs from such countries are often more economic than printing in home countries; and that assumes comparatively "long" runs, and that the market justifies such a run.
Markets
These are small for academic books in West, East and Southern Africa, especially in the smaller and poorer countries. South Africa is one of Africa's largest economies, yet researchers can be surprised at how small academic book markets still are. These issues of course relate to issues such as education – a broadly educated populace, and support for libraries.
Translation
This is very important, yet very difficult to fund; a publisher (whether in the North or South) will usually ask for a grant contribution towards the costs – which can vary between £3,000-£10,000 depending on the length of the book, and that's before all the additional editorial /publishing work on the foreign language edition that often needs an additional subsidy. It remains notoriously hard to find funders for translation where research is considered 'secondary', not 'original', so it is hard to access research grants. French programmes tend to favour translation of French-language authors into English, not the other way around. CODSERIA notably translates many of its books and publishes in English, French and Portuguese. This is a highly commendable stance, but only applies to their own funded research and publications and is supported by donor funding.
Commercial Northern Publishers reluctant to co-publish
Despite the evidence that carefully contracted licensed editions don't affect sales of primary editions, publishers have largely remained reluctant to licence editions to African publishers.
Reasons may include publishers' lack of willingness to spend resources on non-profitable licensing: for non-specialist publishers, African markets, especially outside South Africa, are seen as small or quasi invisible.
Ebooks
Original publishers seek to retain global rights since rights are global rather than territorial. Although it is possible for Northern publishers to licence print and ebook editions to African publishers, for many publishers this is considered too much hassle for too little gain.
In the case of participating publishers in ABC, the African publisher retains the global ebook rights. Thus the ebook is marketed through the global channels, and the African publisher both earns the income and enjoys the exposure of its publishing house.
South-North co-publishing/co-editions
Co-publication can and should work in two directions – not simply North to South, but also South to North.
Examples notwithstanding it remains the case that academic books co-published South to North are few and far between. This is because Northern publishers prefer the original rights and themselves perceive only small academic markets for most academic or literary works.
Thus leading Africa-based authors frequently publish in the North, hoping or assuming that their books can subsequently be made available in Africa. These publishing strategies are in some ways optimal for certain authors concerned who achieve international publication, reviews and readerships for their work, as well as, in some few cases, affordable paperback editions via their home institutions. Again, the requirements of the UK REF, US tenure or indeed African countries' and universities' own assessment systems which may favour publication in 'international' (read Northern) outlets, may weigh. Other African authors, particularly in smaller countries with weaker publishing systems, may regard such a strategy as a least-worse alternative. And such arrangements disadvantage the African publisher who is not benefiting from rights sales and is in fact buying rights back; nor is the African publisher distributing the books internationally.
Conversely, if a leading African scholar opts to publish in their home country, international engagement and distribution can be very limited; thus the author is disadvantaged.
Two positive recent examples of arranging such African editions directly largely pertain to South Africa. The first is of a well-known African anthropologist at Wits University publishing first with Duke University Press, with Wits Press then obtaining rights to publish the South African edition; and the second is of a literary/media scholar at the University of Johannesburg publishing a new book with the IAI/Cambridge University Press, with Wits University Press then purchasing the rights to publish a Southern Africa edition.
There are examples of Northern publishers acquiring rights to African publications, but these primarily focus on literature rather than scholarly publications. It was indeed the case for many years that when talented African literary authors published in Africa came to the notice of Northern publishers they would either buy the rights, or – as is still the case – seek to sign them up for their next title. The record for scholarly publications in Africa is very different. Northern publishers prefer the original rights and themselves perceive only small academic markets for most academic works.
North-South-North co-publishing/co-edition initiatives
The IAI publishes both scholarly books and journals. It aims to ensure that its publications are available on realistic terms in relevant African countries.
Recent examples of successful collaboration illustrate what is possible with the effort to ensure relevant titles are available within the countries relevant to the research. Promotion in Nigeria of Hannah Hoechner's academic book on the important topic of Qur'anic schooling in Northern Nigeria would not have been possible without the collaboration with Premium Times Books in Nigeria. Gratis copies were provided by the IAI to Premium Times, shipping costs were covered (considerable to Nigeria) and the author used her own research funds to assist in promotions. Mkuki na Nyota Publishers in Dar es Salaam is preparing an edition of Jason Sumich's The Middle Class in Mozambique. This book is highly relevant to the politics of class formation in Eastern and Southern Africa and socialist legacies.
On a bigger scale, the IAI's book Taxing Africa, on specific contexts and changes required for more equitable national and international tax regimes, was a highly policy-relevant work based on decades of research collaborations across continents. This IAI book with Zed Books was published by the HSRC Press in South Africa.  The researchers were based in Tanzania, Norway, UK, Canada, Sierra Leone and beyond, and it was discussed at meetings including in Somaliland, Somalia, Rwanda, Tanzania and South Africa. This title was primarily supported by the Institute of Development Studies (IDS) at the University of Sussex. Thus, both of these books have had some level of subsidy to make them available in Africa.
In South Africa, university infrastructure can and does support promotion of local and international research on Africa. The IAI has collaborated with Wits University, the University of Johannesburg and the University of the Western Cape in disseminating its works; but this tends to work much better if authors' books are available via a South African publisher or distributor at an affordable (usually subsidized) price and a series of co-editions with presses in South Africa makes books available at more affordable Rand prices. The IAI has a longstanding collaboration with Wits University Press to co-publish many of its monographs, most recently Liz Gunner's Radio Sounding: South Africa and the Black modern; earlier examples include Andrew Bank's Pioneers and the Field: South Africa's Women Anthropologists; and Maxim Bolt's Zimbabwe's Migrants and South Africa's border farms.
Sometimes modest subsidies have been provided (of the order of £500-£1,000) to facilitate marketing/lower pricing of these editions in South Africa.
Other examples are of Jessica Johnson's In Search of Gender Justice: Rights and Relationships in Matrilineal Malawi which is being distributed in Malawi via Mzuni Press (the publishing house for Mzuzu University). 200 copies were sent at IAI expense to Malawi and the Malawian publisher handles onward distribution. Mark Hunter's new book Race for Education: gender, white tone, and schooling in South Africa is being distributed at a subsidized price by Cambridge University Press's branch office in Cape Town. Such arrangements are subsidized by Northern institutions (in these cases, the IAI and the University of Toronto).
Having cited these examples, the IAI has brokered successful partnerships because of its over-arching mission for equitable relationships with African publishers, not seeking to profit from sales in Africa, and its charitable status informing its ethos.
Nonetheless, there remain impediments to South-North co-publishing.
Progress of the initiative
After the various consultations and feedback, the purpose of the initiative remains to kickstart what's possible, making research available where it is carried out and most relevant, establishing good practice and strengthening African publishers, whilst drawing attention to the wider problems. A key need is for the support of Northern publishers, given the evidence from African publishers and the practical barriers they face.
A meeting was held with the Chair of the ASAUK at the annual conference in Birmingham in September 2018, attended by interested UK publishers. A joint ABC/IAI paper was presented at a panel at ECAS (European Conference on African Studies) in June 2019. It was discussed at the African Studies Association of Africa (ASAA) at its meeting in Nairobi in October 2019. A roundtable sponsored by the ASAUS was held in Boston in November 2019, with input from US publishers.
Amongst major African Studies US publishers who have engaged and informed the initiative are Michigan State University Press, Indiana University Press and Ohio University Press. European publishers who have actively engaged are Brill and Pluto Press and discussions are ongoing with other publishers. Cambridge University Press has recently agreed another co-publication on the proposed terms (see recommended ASAUK clause below), and is actively considering them overall in principle. We continue to seek ethical publisher partnerships.
African Studies Associations US and UK
The key engagement of the ASAs, together with the scholarly publishers actively collaborating, has considerably advanced the reality of breaking the long-standing imbalance. A joint statement has been made by the ASAs. The two Chairs of the ASAs collaborated; consultations were undertaken with Northern publishers; and the ASAs made a joint statement in support of the initiative:[iii]
Whereas scholarly books published by North American and European presses are (at present) rarely available to readers in Africa; and whereas Europe- and America-based scholars of Africa have an interest and obligation to widen Africans' access to their work, ASA and ASAUK endorse the following "statement of guiding principles for the sale of rights in African territories."
In any territory within the continent of Africa for which the Publisher may sell or assign a license for publication of the Work, the following principles shall apply:
i. The Publisher shall provide to the African publisher PDFs of the Work at a mutually agreed price, which price shall be consistent with the economic costs of the African publisher.
ii. The Author may suggest or recommend an African publisher but shall not have the right to act as agent for the Publisher or for an African publisher. The final decision about the specific African publisher(s) to which to sell or assign a license remain with the Publisher.
iii. In the case of such a sale or assignment, the Author shall relinquish royalties on those copies sold in the specified African territories.
iv. The Publisher shall grant to the Author or to an African publisher, as advised by the Author, the first option for translations of the Work within the specified African territories.
v. Mindful of the differing commercial realities among countries, the Publisher shall endeavor to sell or assign a license for publication of the Work to a range of publishers within the African continent
The ASAUK has proposed a publishing clause for authors and publishers to consider together:
This clause allows authors to locate publishers in Africa who may be able to produce versions of their texts at affordable rates. The proposed price for sale of the PDF is not high, never more than US$500, and generally thought to be in the range of US$100-300.
[Clause x] The Publisher shall, during the legal term of copyright, have the exclusive right by himself or through agents on his behalf to produce and publish the Work in book form worldwide outside Africa.
[Clause x+1] The Author shall, during the legal term of copyright, have the exclusive right to produce and publish the Work in print in Africa. In furtherance:
(i) The Publisher shall supply PDFs of the Work to the Author for production for the Africa market, or direct to an African publisher as advised by the Author. The PDFs shall be supplied either (a) at no cost to the African publisher, only provided that there is no loss to UK publisher given their lack of distribution in Africa or the agreed area of distribution rights; or (b) at a mutually agreed cost for regional or Africa-wide rights, which cost shall always be consistent with economic costs of sales to the African publisher.
(ii) The Publisher shall grant to the Author or direct to an African publisher, as advised by the author, the first option for translations of the Work from the English language.
Author guidelines
Following the roundtable with US publishers at the ASAUS in Boston, November 2019,  "Authors Guidelines" has been issued by the IAI.[iv]
These guidelines are pursuant to the initiative by African Books Collective (ABC), the African Studies Association of the UK (ASAUK) and the African Studies Association of the US (ASAUS). See the joint statement of ASAs on the Guiding Principles appended; and possible publishing clause. Pursuant, the International Africa Institute (IAI) and ABC, in consultation with others, are presenting these guidelines for academic authors in African studies.
The guidelines seek to assist academic authors publishing in African studies as to their options for co-publishing in the African continent:
Consider publishing your book with an African publisher; consult options via e.g. African Books Collective, International African Institute.
If you initially publish with a Northern publisher e.g. a University Press, discuss with your publisher in the first instance if they are able and willing to arrange a co-publication/edition with an African publisher. Some publishers may be willing and placed to negotiate such co-editions on your behalf (with advice from you as knowledgeable about the publishing sector in the country concerned). But if not, it may be wise to 'reserve' certain rights and arrange co-publication yourself.
In the event that you retain or reserve rights, these would cover an African country and/or language rights that may be relevant for publication and distribution of your book. For example, a book predominantly dealing with a single country might be co-published within that country; or a book dealing with a country where a major language other than English is used in scholarly publications, such as Arabic, French, Portuguese or Swahili, may be published in translation. Be aware that translation is expensive and that you as the author would usually be required to assist in identifying a grant.
Ask the Publisher about fees charged for files to African publishers in the event of co-publication. Typically these need to be low, usually not more than c.£250 or $300, as set out in the appended statement.
You might also want to ask about other distribution arrangements and pricing of your book for the African continent. In most cases there needs to be differentiated pricing and high discounting of books sold to Africa.
Be aware that book distribution in the African continent is patchy at best and non-existent at worse; the latter applies particularly in West African countries; but even in East and southern Africa where there is some distribution, international shipping costs and custom charges impede efficient models. Print-on-demand and digital wholesale distribution models are not yet available commercially. Hence the importance of co-publication options.
Royalties: please note that as a rule academic or specialist books do not earn significant royalties; royalties accrued via sub-licensed African editions are likely to be less significant still and many such co-editions are effectively subsidized by institutions/research grants. Publishers and authors based in the North may consider waiving royalty requirements as a support to African publishing.
A database of African publishers
ABC is able to broker co-publishing arrangements and authors and publishers can consult ABC for advice. Some ABC publishers have expressed an interest in participating – being able to consider co-publishing books. These include Luviri Press (Malawi), Safari (Nigeria), E&D (Tanzania), Gadsden Publishers (Zambia). Others are already co-publishing including Malthouse (Nigeria), Mkuki na Nyota Publishers (Tanzania), Sub-Saharan Publishers (Ghana), University of Namibia Press, and Weaver Press (Zimbabwe). There are publishers outside the ABC network that co-publish books including Wits Press, HSRC Press, University of KwaZulu-Natal Press and Jacana in South Africa, and Premium Times in Nigeria. ABC has a full list of its participating publishers[v] from which it can advise.
Nonetheless, there is a need for a definitive database of African scholarly publishers to be established, whereby Northern publishers or authors can make contact to effect co-publications; the purpose is to direct Northern publishers or authors towards potential partners for their books. To this end, the IAI is working to establish such a database which will be available mid-2020: searchable by country, language, types of publications (books, journals, academic/scholarly, literary), subjects published and ISBN prefixes if relevant.
Conclusions
Co-editions sent by PDF on equitable terms can change the desirable objective of making Northern research available in Africa; similarly, partnerships South-North can empower African scholars and publishers within the continent to make their works available in the North. Notwithstanding, African publishers have international distribution through ABC, whereas Northern publishers do not have the option of continent-wide distribution, or significant in-country or regional distribution. Each title needs to be considered for suitable outlet internationally.
Finally, Northern ethical publishers and authors should have regard to the negative effects of the continuance of marginalisation of Africa (in ways in which "globalisation" does not take account). And researchers in all disciplines, but particularly those in areas of cultural studies, languages, and disciplines that favour locally-driven ethnography and archival research, where critical reflection on practice is part and parcel of research, can contribute to raising awareness of publishing imbalances.
[i] www.africanbookscollective.com
[ii] www.internationalafricaninstitute.org
[iii] https://africanstudies.org/publications/asa-asauk-statement-of-guiding-principles-for-the-sale-of-rights-in-african-territories/
[iv] https://www.internationalafricaninstitute.org/about/guidelines
[v] http://www.africanbookscollective.com/about-us
---
An initiative of African Books Collective and the International African Institute, to promote North-South-North co-publishing. It is supported by the African Studies Associations of the UK and US. The article was first published in Logos. Journal of the World Publishing Industry (vol.31, no.2, 2020, pp. 19-27), and is reproduced with their permission. The author gratefully acknowledges assistance from Stephanie Kitchen, Managing Editor at the IAI.