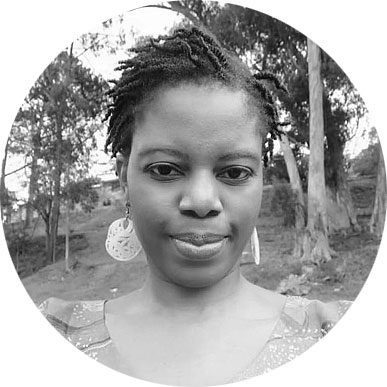 Itai Makone holds a PhD in Political Science from Stellenbosch University, South Africa, funded by the Gerda Henkel Foundation. She has a master's in Economics and a master's in International Relations, both obtained from the University of Zimbabwe where she also worked as a Research Assistant. Itai has been a guest lecturer at Stellenbosch University, an economist for the Ministry of Industry and Commerce Zimbabwe, and a specialist consultant for the Parliament of Zimbabwe. Her research interests include political risk analysis and security, public policy, governance and research methodology.
A good reading culture: Potential game changer in Africa
I made a deal with my eight-year-old son that for every book above 110 pages that he reads, I'll pay him 15 rands, an equivalent of one United States Dollar (US$1).
To not dampen his zeal, a book lower or above 110 pages is paid on a proportionate basis. In addition, he must note new words and find their meaning. I got this advice from a friend and the results have been amazing. He has read 18 books since this agreement was made. This method has proved more effective to foster a reading culture than previously non-incentivised methods.
A reading culture is an environment where reading is valued, promoted, and encouraged. The reading culture in different African countries is very low across all age groups. Material deemed non-educational, for example, novels, newspapers, magazines, and other books have a minimal readership. In South Africa, for instance, a study showed that 78% of primary school grade 4 pupils cannot read for comprehension in any language. Although their neighbour, Zimbabwe exhibits very high literacy rates, the paradox is that it also has a poor reading culture. Ghana and Nigeria show similar conclusions of poor reading culture for material that is outside of the prescribed academic domain. On the contrary, studies in Rwanda and Namibia show encouraging results due to policies implemented by their governments. In a study I am conducting on assessing scholarly publishing in Southern Africa, most of my respondents highlighted that the reading culture in their countries was very low.
Several reasons are proffered for the poor reading culture. These are a lack of resources and library facilities, overcrowded classrooms, unskilled teachers, and the lack of parental support. Furthermore, due to the COVID-19 pandemic, different levels of lockdowns have been implemented globally, resulting in learners being unable to attend school and losing valuable learning time. Also, if one cannot read, it's likely they lack the confidence to read in front of their peers. A good reading culture enables pupils to read for comprehension for other subjects, makes it easy for one to deepen understanding, improves vocabulary and imagination, and strengthens the brain. Children who read for pleasure are estimated to perform better in school. In South Africa, a study found that most parents do not read to their children mainly because they are not English-literate and children's books written in indigenous languages are not easily accessible. This is probably also representative of the continent. The motivation to read is not limited to materials written in English, French, Portuguese, or Arabic but also texts written in African indigenous languages; these equally stimulate imagination and creativity among pupils. I cannot ignore the fact that harsh economic conditions and high unemployment rates vary in Africa, and because of this parents concentrate on bread-and-butter decisions, rather than buying and reading books.
An estimated 95% of books published in Africa are for the education sector as compared to Europe which has a 60:40 ratio of textbooks to non-textbooks ratio. Hence, African leisure readers account for approximately only 5% of books published. The textbook industry in Africa is largely dominated by Multi-National Companies from outside the continent. This leaves local commercial publishers and small independent publishers competing for the remainder of the market share. Growing the percentage of non-educational texts is a long-term sustainable strategy to grow the publishing industry in Africa. This can be achieved by fostering an increasing reading culture on the continent.
In my opinion, education policymakers have the power to turn around the reading culture in Africa. The turnaround will not accidentally happen; foresight and planning are required. Firstly, providing leadership and equipping educators on how to teach pupils to read for comprehension. Secondly, refurbishing and restocking existing libraries, building new ones especially in marginalised rural areas. In addition, implementing library policies that favour locally produced books, especially those written in indigenous languages. This will create a market for locally produced books. Thirdly, policymakers should create time for reading when developing education curriculums by scheduling timeslots for free reading. Furthermore, curriculum development must be decolonised. It must consider fun and age-appropriate texts for children in indigenous languages and not only international languages. Public awareness campaigns, book fairs, spelling bees and reading competitions are other initiatives that community and school librarians, and policymakers, can collaborate on and initiate to improve the reading culture.
Interestingly, the digital environment presents an opportunity to grow a readership for leisure. A fairly good number of people own a basic smartphone that allows them access to e-books and audio books. Young people could form online reading/book clubs using social media platforms. Unfortunately, reading is not the only alternative for digital platforms. It is also used for games, social media, news, trading, and networking offered online. There are costs associated with digitalisation; these are subscribing and buying online books, purchasing mobile data and internet connectivity challenges. The digital environment currently contributes minimally to encouraging a robust reading culture, but it has the potential to grow over time with proper strategies to harness it.
Aggressively growing a sustainable reading culture in Africa has two long-term advantages. There is an untapped market for reading for leisure, thus growing the reading culture will result in an increased demand for books in the medium to long term. This demand directly and positively impacts the growth of the local publishing industry. Secondly, reading donates ideas about one's identity, image, culture. Therefore, by encouraging wide reading, the narratives and perspectives through which future generations perceive Africa and write about it will increasingly be positive. The suggestions I propose do not require a huge capital outlay to improve the reading culture for our different African countries. What is required is a strong political will by policymakers to implement changes that improve Africa's reading culture
29/11/2021