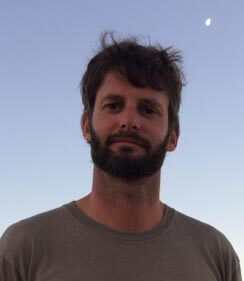 Justin Cox is currently CEO of African Books Collective. This essay first appeared in Publishing & the Book in Africa: A Literature Review for 2019
African Books Collective: 30 Years of Providing Visibility for African Books in the Global Market Place
African Books Collective (ABC) is an African owned, worldwide marketing and distribution outlet for over 3,000 titles from Africa. Founded, owned and governed by a group of African publishers, its participants are independent African publishers who share a common ethos of publishing from within African cultures, asserting Africa's voice within Africa and internationally.
They include scholarly and literary presses, and some children's book publishers; research institutes; university presses; commercial presses – large and small; non-government organisations (NGOs); and writers' organisations. ABC is governed by its five person Council of Management and its two directors. ABC has two founder publishers still with the organisation since its creation, and together with the directors they elect the five person council which is responsible for ABC's strategy in consultation with the staff. [1]  
The ethos of the collective is clearly summed up by Professor Abdul Kabir Hussain Solihu of Kwara State University Press in Nigeria (distributed by ABC):
"Who the Africans are and what they stand for must not be left for outsiders to tell. We want the African authors to tell their own narratives and interpret their own history in a way that would be appreciated by non-Africans. While doing so, they would be able to identify the Africans' collective intelligence, creative ideas and aspirations."[2]
History
From its inception in 1990 through to the early 2000s, ABC ran a traditional book distribution organisation whereby stock was shipped from Africa and stored in a warehouse in the UK, awaiting orders from markets in the US and Europe. The collective's work in those days was similar to that of an NGO and as an important lobby group for African publishing internationally, rather than as a book distributor. Much of the energy was put into applying and reporting to donors, and income from sales was a fraction of what it is today. It also ran the donor-funded programme the Intra African Book Support Scheme. The much-loved programme provided librarians in Africa with a budget to purchase African-published books from ABC for their libraries. ABC was reliant on funding for core costs such as staff and rent; and remittances above commercial distribution norms were passed on to publishers. Set-up funding was obtained from The Swedish International Development Cooperation Agency, and the Ford Foundation. Over time many other donors contributed to the financing of ABC: The Norwegian Agency for Development Cooperation; Danish International Development Agency; Hivos; The Rockefeller Foundation; Finnish International Development Agency; and Danish International Development Agency.
In the early 2000s the late Nigerian publisher Victor Nwankwo, of Fourth Dimension Publishers (FDP), with ABC started a project to digitise FDP's backlist and make the books available print on demand (POD). Victor believed that funding for the collective would eventually cease and that African publishers would need to find ways to stand on their own two feet and, along with an interest in new technology, this drove his work. Once the project was completed he presented his findings to the African Publishers Network (APNET) at the 2002 Nigerian Book Fair in Abuja, and ABC held a well-attended workshop for African publishers in Oxford on POD in 2003.[3]
Eventually other African publishers became involved, though many continued to send book stocks for warehousing. During the period 2003–2007, ABC used POD for drop-shipping and warehousing small quantities for a constant rolling supply; wholesale channels were not taken advantage of so the availability of the books was still somewhat limited. In 2003 a distribution deal in the US was struck with Michigan State University (MSU) Press, where a micro-warehousing operation was set up and critical inroads were made into the market there. At the time there was no commercially sustainable model for ABC; perhaps a vastly slimmed down operation could have been run, but the profile and visibility enjoyed by ABC today is a direct result of the promotional and lobbying activities which were carried out thanks to the donor funds received between 1990 and 2007.
Self Sufficiency and remodeling
Funding for ABC did cease in 2007, leading to the closure of physical offices and some staff not being kept on. In fact for three months, outside of the US, ABC was forced to close. During those months, ABC's model was redeveloped around POD thanks to a deal with a commercial wholesale partner who saw the opportunity to take on a large quantity of titles. ABC was reborn as a virtual organisation, though publishers had to take a reduced remittance. In the process the entire ABC list at the time was digitised. Before this period, and partly to do with donor priorities, the collective was unable to finance the mass digitisation required to remodel in this way. As part of the deal, and in an important development, ABC was obliged to place books in POD direct to wholesale channels. Another obstacle on this important evolution was the distribution contract ABC had with MSU Press in North America. MSU continued to prefer the micro-warehousing option, which – alongside high retail discounts, sale or return trading terms and distribution fees – meant this agreement also proved unsustainable, and so ABC was forced to terminate the deal in 2010 and go it alone again in North America.
During the 2007–2012 period, ABC was fortunate to find itself remodelling at a time when the so called 'digital revolution' in books was taking place. Digital book platforms and direct to wholesale POD providers were looking for content, and so with its established profile, vast collection of titles and with no traditional distribution model to protect ABC could embrace the lot. It was, very early on, working with multiple print and e-book sales channels. The work was based around making books available online where the bibliographic data had been distributed; relationships with account reps at the major technology and book wholesale companies were also a major factor in getting the income flowing again.
Internally, in what could have been very worrying times, ABC's Council of Management at the time showed enormous leadership by never entertaining the notion that ABC would cease trading. Additionally, rather than employing a strategy of retreat while sustainability was a question, the ABC's Council of Management instructed ABC to be visible, to continue its work in promoting African published books at book fairs and core academic conferences, and to carry on boldly trading and promoting itself as a distribution solution for African publishers. Ambitious sales targets were set for the 2014–2017 plan, and this boldness proved absolutely to be the correct strategy and provided some measure of reassurance for the staff still with the collective, which was the next piece of the puzzle.
During its time working on POD, the collective was establishing an efficient digital workflow which was easily expanded to suit the requirements of digital book wholesalers and platforms. ABC was fortunate to have staff members who had the coding skills to programme its systems for electronic data interchange, which vastly helped in terms of cutting down on manual order processing work and on the new publisher sales reports based on the ingestion of many of the vendor sales reports ABC was now receiving; and on the marketing side, building up the ONIX feeds used to update book data providers with bibliographic information. Technologies, such as file sharing services, digital marketing tools and the like, were also becoming widely available at the time, and many of these tools assisted greatly in not only cutting the costs of reaching a great deal of people with news of African-published books but also providing them with multiple purchasing outlets.
ABC Today
It is this work which set up the situation in which ABC finds itself in 2020, its 30th year of trading. During almost half of this time, ABC has existed as a self-supporting social enterprise, meaning the collective exists to carry out the work plan set by the Council of Management and has no profit motive on its own behalf. Post-2007, things were very tight indeed, and the collective was just breaking even, but by finding further efficiencies it did manage to raise remittances to publishers early on. This did a lot to reassure publishers that ABC was not going out of business and progress was being made. After this increase, if small profits were made, they were distributed back to publishers in the form of bonuses. Two years ago finances were predictable enough to raise overall remittances again and remittances were switched from biannual paymen to quarterly. More places to sell books, more people interested in buying them and an increase in the number of new titles the collective receives have all contributed to increasing sales. In fact, the collective has seen, aside from a few dips, continued sales growth since 2010, and the number of new titles distributed each year has increased almost threefold from 20 years ago. The collective still maintains a warehouse and this remains an important service for those publishers who require the bespoke printing services POD cannot provide.
ABC operates in both the academic and trade book markets. Print and digital sales to libraries do form the backbone of ABC's earnings, though in recent years many more sales channels across the globe are registering interest, and the collective's reliance on one market or a few countries has evened out. For many years the proportion of sales deriving from the US was over 50%, but in 2018 that figure was just 33%. The collective is seeing growth in China and Germany, sales channels have opened up in countries such as Russia and India, there were good sales in Italy in 2019, and books are sold digitally in good numbers in South Africa and Australia. People everywhere are living and thinking more globally, and are more interested in diverse points of vie
In the early years when no sustainable model was in sight for ABC, there were not many places to sell books, bookshops stocked a limited range and it was so much harder to reach individual buyers. ABC largely supplied libraries who were interested, particularly US-based institutions who have long supported the housing of knowledge from and on Africa. Online retailing has changed all of that, and so have the many book marketing methods that can now be employed. In the library space, thanks to digital collections, access to this content has vastly increased across the globe and this has kept the profile of ABC distributed books up. Over 16,000 full texts from ABC's collection were accessed during 2018 on one library platform alone. Recently, libraries with programmes associated with decolonisation have unsurprisingly found good content from African publishers available to them on multiple platforms and directly.
Though independent publishing remains one of the world's worst get rich quick schemes, the market does seem on the up, and thankfully some of the uninformed debates about print vs digital have settled down, and the two sit side by side as simply options for readers. Independent publishers all over the world have found homes and communities on the internet and together with new technologies there are more sustainable business models which allow them to focus on producing content. In large part this is the model in which ABC works with the publishers it represents. It carries out much more production and marketing work for its publishers than a commercial distributor, and it charges no fees for the work since this is mutually beneficial to both parties i.e. the publisher has less distribution headaches and ABC has a new book.
In fact one publisher in the collective based their distribution model on ABC's distribution services, and post-2007 this was critical in keeping the quantity of new titles ABC distributed each year up. Many more publishers in one form or the other have also followed their lead, and in a lot of ways this extra support has driven the demand for ABC's services to more than just income. The two are of course related, but as one publisher put it, "small and medium sized publishers can't do everything". They need their books to be available and visible, and by working with ABC publishers only need to email book files and have a bank account to be paid into each quarter. If a review copy needs to be sent out, ABC does it and doesn't charge for it; if their book needs production work carried out for digital markets or even to fit POD formats, ABC can also complete that work. It is all part of the service. The collective's overriding aim is to distribute books as widely as possible without any friction or barriers and continue to evolve as the needs of publishers do.
The range of publishers ABC represents is wide. Upon its creation in 1990, ABC represented a large number of university presses on the continent along with independent publishers, some of which are large firms and still trading today. Today few university presses are trading or publishing new books, and this work has been largely picked-up by private independent publishers and research institutes. In recent years, alongside the work done by independent publishers, many scholars have turned to alternative avenues to get their work distributed, and hybrid models of publishing have become a feature of the book chain in Africa. Publishers or content-producers may take the form of NGOs, whose main purpose is not publishing, but they do need an outlet for their work; loose networks of writers and scholars who have formed their own presses or research organisations; publishing outfits who carry out publishing work for organisations or book series; many small independent literary presses; and writers' networks. Ten new publishers signed up for the collective's services in 2018, following on from eight in 2017, ten in 2016, and ten in 2015. It is clear there is no shortage of content being produced in Africa, and the collective has played a critical role in bringing this work to international markets and in also digitising this content so it remains available.[4]
Top selling titles are often well-produced and targeted trade books; books on language and dictionaries have also always featured in ABC's top seller lists. Literary titles can also occasionally fly, particularly when writers are active in the promotion of their work or enjoy a high profile. ABC likes to receive children's books in hardback, which very often do well where the collective finds good reviews and prize avenues; increased interest in diversity or culturally sensitive material too drive interest in this sort of content. The collective does not take on educational books or books where an international market would not be strong, or self-published books; ABC is a publishers' collective which has long advocated for the publishing industries and the added value publishers can bring to a book.
The readafricanbooks.com is a site the collective launched some years ago in order to further promote African publishing and publishers. In early 2020 this site will see an upgrade and more regular content added. The focus will be on lifting the profile of individual publishers in the collective, featuring reviews from local press, and sharing publishers' thoughts and comment pieces on publishing, knowledge production and academia in Africa. Though ABC does not focus on the lobby work carried out pre-2007, it still remains committed to promoting the news and views of practitioners on the continent; additionally, it endeavours to put these practitioners in front of audiences at conferences and book fairs worldwide. Gladly, never has the world been more keen to hear from African publishers speaking for themselves rather than being spoken for at such events. ABC continues to build on relationship with its core markets by attending conferences related to Africans Studies and African Literature across the globe. Good business was done in the early days of the collective's remodeling at the London Book Fair which has now been replaced in favour of the much larger Frankfurt Book Fair.
Book distribution is often a poorly understood aspect of the book chain, and for some time during digital's infancy wild proclamations were made about the death of print and the removal of 'middle people'. For ABC and its publishers, this has not proved to be the case for a few fundamental reasons; and book distribution has only evolved and improved with the new technologies available. International customers, particularly institutions but also many individuals, require and prefer books to be available locally, and they also often require local payment facilities in addition to credit card processing services. Freight has never been more expensive and continues to rise with the increasing costs of fuel. The minimum cost of freighting one book with a trackable service internationally is around £20. Far too much to add to the cost of a book when most customers expect free or local shipping rates and/or a two day turnaround! Additionally, most institutions and trade customers purchase from library suppliers or wholesalers who often will not work with suppliers from abroad because they cannot guarantee the timeliness of supply necessary; for many years this restricted ABC's reach even in the US when supplying from the UK, and this has not changed. In fact, in addition to the cost of freight, this may have become more restrictive. With local print to wholesale and print to drop-ship facilities open across the globe, ABC's distribution network often has solutions that address this. South Africa is a growing market for ABC, but progress is restricted since the shipping costs for end-users there are a loss-making GBP17.00. This is too much for most consumers to pay with the added issue that ABC finds itself still funding the difference. Distribution solutions from within that country are being worked on.
On the surface it may look like all a publisher may need to do is put their book on Amazon to have it sell. Though Amazon is of course an important outlet for individual orders, true distribution with sales and customer services staff requires a lot of time working with key accounts ordering in big quantities and customers requiring large numbers of titles. By working collectively via ABC, African publishers have been able to attract these customers, all over the world, because it is a single source of supply; it is very difficult for an individual publisher with a small list to attract the attention of such customers. Additionally, the collective also receives reduced set up fees and selling fees charged by new channels, due to the quantity of business ABC can bring. In the digital arena, ABC works with hundreds of vendors, some contribute £10K per year to its earnings and some less than £1K. Identifying, servicing and being reported to by such a large number of vendors is valuable work which individual publishers can find too much. ABC has spent 15 years building this network of vendors, and due to the content it can offer it has attracted its fair share of these outlets too who require it to conform to their IT standards, which vary from vendor to vendor. Book data feeds are only useful if you can also ensure books can be purchased by consumers who may have discovered them somewhere. In fact having a book discoverable but not available can do more harm than good.
This year, 2020, marks another step in ABC's evolution with a new ABC's Council of Management  and incoming directors to set the collective's strategy for the coming years. New Council member publishers are from Ghana, Kenya, Senegal, South Africa and Tanzania. Ambitious targets were again set, and pleasingly sales in 2019 look likely to meet them. Publishing is an up and down business, cashflows need to be tightly managed, but ABC feels a stable platform is now in place for the next phase, which will more than likely see new territories being reached and more investment and evolution of its IT and associated marketing systems – and more direct selling tools for participating publishers. The collective employees freelance staff to cover work which cannot be managed by employees, which currently number four. A particular focus will be put on working with freelancers across the globe to, represent the collective in harder to reach markets and to contribute the diverse points of view required to operate such a global organisation. ABC is an example of an African owned and governed organisation which has successfully transitioned from a donor dependent NGO to a self-sustaining and independent social enterprise. It is a credit to the entire publishing industry since the collective can only work with the content it is provided with. Its success proves there is a market for these books internationally, and it is a good example of vertical integration done well.
[1] http://www.africanbookscollective.com/contact
[2] http://www.readafricanbooks.com/opinions/interview-with-professor-abdul-kabir-hussain-solihu
[3] http://www.readafricanbooks.com/opinions/print-on-demand-an-african-publisher-s-experience
[4] http://www.africanbookscollective.com/faq