Nii Ayikwei Parkes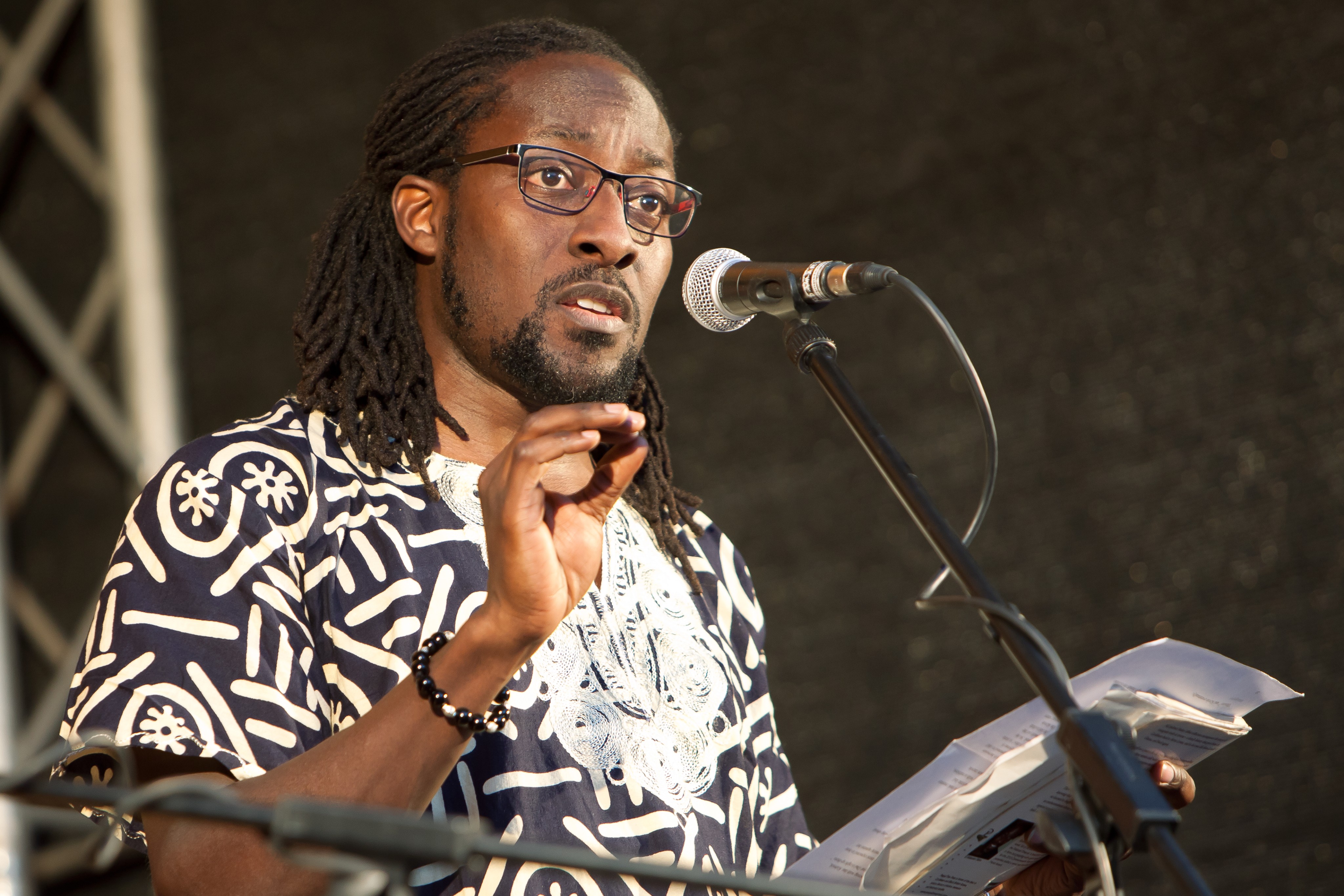 Nii Ayikwei Parkes is an award-winning British-Ghanaian writer, an editor, a publisher, and a festival programmer. His literary background, coupled with his business experience and reaching across different communities, make him a thrilling addition to the African Books Collective crew. Here he speaks with Jatinder Padda about his writing life and his ambitions for ABC.

Nii, welcome to ABC! We are very excited to have you join the team. You have such a varied literary background, and we're glad to have that experience come to ABC. But let's start with the words. How did you come to writing poetry and stories? How much was Ga spoken at home, and to what extent do you think you absorbed its rhythms and phrases and wove them with your own use of English?
Ga was always the primary language spoken at home regardless of where we lived, so I was bilingual pretty much from birth since TV in England was in English. Having two languages, I feel, always makes you attuned to the music of languages and the nuances of meaning – those for me are the foundations of storytelling. I am not really aware of absorbing Ga into my English as Ga came first; I simply have my own way of using English which is influenced by the hybrid philosophy of existence that my heritage has given me.
You have written that you grew up in South London and that your literary foundations were West African, as you read work from Ghana, Nigeria, Sierra Leone, and Gambia. How did you come to access those West African works? What kind of access to African produced literature was there? Did the world village atmosphere of South London also shape your development as a writer?
I started school in South London, but my parents have always had a good library. If we are intentional, it is always possible to have good access to African-produced literature. However, most of the rest of my school career was in Ghana, where thanks to policies that started with our first president, Kwame Nkrumah, literature from Africa was always part of our world.
What led you to set up flipped eye publishing in 2001? What have you learned from running a publishing company about promoting books into a book world dominated by corporates and sharing voices that are often marginalized?
I started flipped eye publishing because I was seeing writers in the literature scene in the UK who I believed were incredibly talented but were not appreciated by the larger publishing industry because the industry was deficient in the cultural vocabulary to appreciate a wide range of expressive forms and approaches. Over the years, I've mainly learned that the corporates are opportunistic and will adapt to publish anything once they find they can make money from it. In that way small publishers carry a unique power to shape the industry by proving that what the corporates label "unsellable" is very much sellable. You just have to look at how many Black and working-class poets are being published now, for instance. That is purely down to small publishers and regional publishers.
How did you come to be involved with the AKO Caine Prize and World Literature Today? Were these steps into a more clearly international literary space intentional or happenstance?
My work has always been about elevating and facilitating access for work from the margins. That includes emerging authors from the African continent and work in translation (which is criminally under-supported in the Anglophone world), so it was only logical that I would end up associated with these organisations. I would say it's part serendipity, part willingness; I didn't apply for those roles, my work brought me into contact with them and I was very honoured to accept the roles.
How did you come across African Books Collective?
I've been aware of ABC for a while; I don't remember exactly what my first exposure was, but I remember that when we published Sefi Atta's News From Home at flipped eye publishing in 2010, ABC helped us sell copies at Goteborg under the auspices of the Noma Award, which the short story collection had won. Also, when I supported Meshack Asare's The Brassman's Secret to win the Neustadt Prize in 2015, we dealt with Sub-Saharan Publishing and ABC.
Africa as a continent has the highest youth population globally. Do you see opportunities in this space for developing cultural industries, which are often and elsewhere associated with young people? In connection with this, do you see reasons for hope in African publishing?
Why would there not be hope? Where there is youth, there are new ideas; where there are new ideas there is endless hope and potential. I believe in the indigenous brilliance and expression of Africa's youth. In fact, I believe that sometimes when we try to define how they should move forward, we actually hold them back.
The challenges publishers in Africa face are well documented, including global marginalisation of African/black voices, the lack of a level playing field with their peer publishers in other continents, lagging technologies, lack of distribution across the continent, unsupportive governments, and sometimes donor policies in areas of arts/creative industries and higher education. What needs to happen to within Africa /outside Africa to allow parity of voice in global cultural spaces?
We have the task of making sure that there is enough of our creativity circulating effectively within the continent before we explore what happens outside. Unfortunately, as the governments are not focussed on the creative industries as a rule, much of the change will need to be driven by private enterprise and we will really need to leverage technology to make that possible. There is a lot of work to do and we need to dig in and get it done.
Are you able to share any plans you have for ABC? Are there any aspects of work ABC publishers are doing that you would like to see replicated, accepting of course that the publishers are autonomous with their own missions, markets, and challenges?
I am very interested in anything that removes the false barriers that the colonial languages have placed in the continent, so I'm very excited to see what we can begin to do to push translation and other forms of collaboration that can circumvent the physical distribution challenges that exist on the continent.
Any final thoughts to share with our audience?
I'm here to contribute; our audience can support by being advocates for the books we help distribute and continuing to be avid and dedicated readers.

Photo: Nii A Parkes by Daniela Incoronato