---
Ernest Oppong
African Publishers Network
---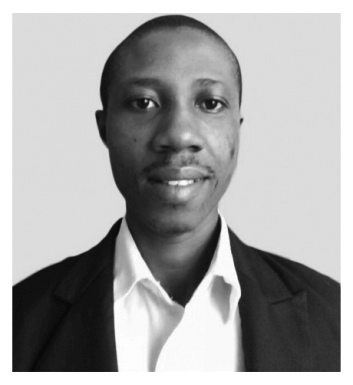 ---
The African Publishers Network (APNET) was established in 1992, bringing together national publishers associations and publishing communities in the African continent to strengthen indigenous or independent publishing. After some years of dormancy APNET has recently started a rejuvenation process with Ernest Oppong acting as Executive Director. Stephanie Kitchen talked with Ernest about APNET's future plans.
May 2018
---
Stephanie Kitchen (SK): The African Publishers Network (APNET) was established in 1992, bringing together national publishers associations and publishing communities in the African continent to strengthen indigenous or independent publishing. Ernest, what are your immediate and longer terms objectives for the organisation?  

Ernest Oppong (EO): APNET's immediate objectives are to encourage and formulate national and regional book policies. On November 22–23, 2017 APNET and presidents of the various African publishers associations had a regional conference in Yaounde, Cameroon organised by the World Intellectual Property Organisation (WIPO). One of the key issues was creating a national book policy and determining action plans to formulate those policies and to implement a legal framework within which local governments and the publishing industry can work together. APNET is actively working with international organisations such as WIPO, the International Publishers Association (IPA) and the International Federation of Reproduction Rights Organisations (IFRRO) to achieve this objective. As it stands now, a few African countries, including Ghana, Kenya, South Africa and Malawi, have the national book policy. However, local governments do not completely comply with the policy document because of the absence of legal backing. 
APNET will support subscription to international conventions and standards where these serve national interests. It will establish an information network among African publishers.
This objective is being enhanced by revising and developing its publications and connecting African publishers to international publishers. 
The Network is promoting book trade among and beyond Africa. APNET is committed to promoting African books and trade in international book platforms. Our objective is to get African publishers selling and buying more book rights; translating into other languages etc. 
Finally, it is engaging international donors for support.
Long term objectives include establishing mutual collaboration among African publishers and their respective governments; strengthening and consolidating training resources in Africa; partnering with some African universities and running publishing training programmes.
We would like to create reprographic rights organisations in African countries that do not have these and initiate and develop policy studies on the expansion and economic development of the publishing industries in Africa, and to formulate strategies that can be employed by governments, donors, banks and lenders, overseas partners and African publishers and their associations.
SK: Over the past 25 years or so, there have been both changes and continuities across different areas of publishing throughout the world. In the African context, some of the 'continuities' might include things like issues with national policies for text book procurement; the need to promote 'local' industries in the face of 'competition' from multinationals with colonial roots in the continent; the economies – sometimes the survival – of African independent publishers, particular book publishers, known generally for operating with low margins, and now in a digital world; shifting donor priorities. How do you see all this? What are the most urgent policy issues, in your view, bearing in mind the diversity of the continent?
EO: African publishers have a number of challenges with their respective governments due to the following reasons: African government see indigenous publishers as a threat; there is non-adherence of national book policies and procedures by government; the attempt of governments to take over textbook publishing in most countries including Tanzania and Rwanda. Unfortunately, governments that should allow publishers to secure textbook procurement contracts turn and act as publishers in some countries. 
The solution to these unfortunate occurrences is to establish legal backing for national book policies so that no individual in any government office can unduly manipulate the policy against publishers.
Currently, the urgent policy issues are: setting national book policies; formulating legal frameworks for the policies; setting policy supporting the creation of reprographic rights organisations; international copyright law.
SK: How do Northern book donation programmes impact on local publishing industries, in your opinion? 
EO: Northern book donation programmes are helpful to promote literacy in Africa especially donating local content being it textbooks or supplementary books that children or students can better relate to and understand. Such programmes do not have any adverse effects on the local publishing industries in Africa. The fact is, governments, whose mandate is to procure textbooks and supplementary readers from publishers and distribute to all public schools and libraries, mostly do not buy enough copies to meet the needs of the increased number of pupils and students across all levels. Most of the time, government books do not get to many rural areas which cannot afford them. In Africa, children or learners in urban areas are more literate than those in rural areas not because the former are special people. The difference is the inequitable distribution of resources to the disadvantaged of rural areas. 
Parents in rural areas are not rich because they rely solely on farm produce which is seasonal. Publishers are business people; they are in to make profit and to sustain the knowledge sector. African publishers have the majority of their books sold in urban areas. Sometimes, some generous publishers donate to some rural areas. APNET therefore proposes that Northern book donation programmes should focus on rural areas.
SK: APNET is currently located in Ghana which, in my perspective, boasts a relative vibrant research and university community and an established, if small, publishing industry. How does APNET plan to support and promote such work in Ghana both regionally and internationally?
EO: The focus of APNET is on Africa. However, we support the work of Ghana by taking some of the books of Ghanaian publishers to international book fairs and copyright programmes; exploring providing translation grant opportunities for them; and connecting writers to international publishers who are interested in African books. Over the years, some Ghanaian publishers have benefitted from training programmes organised by APNET. There will be other ways of supporting and promoting work in Ghana regionally and internationally by APNET just like in other member countries.
SK: APNET founders and board members include representatives from Francophone and North Africa, besides the major 'Anglophone' countries. Are there plans to assist and promote publishers from the Francophone sphere, which encounter specific problems connected to the dominance of the former colonial power in their industries? 
EO: APNET is very much aware of the challenges encountered by the Francophone publishers to achieve the desired independence from the dominance of the former colonial power in their industries. The Network is helping to formulate the policies outlined above and will help in advocacy programmes in countries that require them. There are limitations to cross-border movement and trade of books in Francophone countries unlike in Anglophone countries.
SK: Could you give us a sense of how APNET is currently resourced? From membership dues, aid donors and so forth? Are the current requirements of the organisation being met? Are there plans to expand available resources?
EO: Currently, APNET is resourced by membership dues. Plans are being made to secure aid from donors to expand available resources in order to fully execute its programmes and initiatives. 
SK: Staying on this point, it's probably fair to say that European aid donors (DfID, SIDA, UNESCO etc.) have had a mixed record in their involvement with African publishing since the early 1990s. Good initiatives – such as APNET and the African Books Collective (ABC) as well as specific publishing projects – have been supported in the past. Funding streams can be affected by donor priorities, however, and there have been issues with short-termism and other problems. What seems incontrovertible is that donors should listen to and be informed by practitioners – publishers and their representative bodies – from the continent. Do you agree? How will APNET articulate the views of its members? 
EO: I certainly agree. European aid donors have supported good initiatives from APNET and ABC in the past as stated. Our members have come together with massive interest in the projects of APNET. There is effective sharing of project information with members. I think what APNET intends doing is to approach donors with publishing projects to influence their priorities. 
SK: A linked question is how the African publishing industry will respond to current donor interests in, or requirements for, things like digital editions and open licensing (particularly for children's books) or Open Access (particularly for journals, promoted, e.g. by UNESCO). These issues are in no sense unique to the African continent, and elsewhere government policies may often clash with academic or publishing interests. What may be more difficult in Africa however is the historic weakness of the sector versus the dominance of the more powerful Northern donors in policy areas. How should the sector best navigate this?
EO: There should be a well-structured framework to control the actions of publishers, donors and government. I think that when government stops procuring children's books from publishers, should open licensing take effect, or publishes books in open license freely, this would collapse the publishing industry in Africa. As much as we all want especially those who can't afford books to get free access to books and read, we should not create any economic chasm for publishers. APNET is in the process of putting in sustainable measures to make sure that there is mutual benefit. However, it should be noted that APNET is not against open access or open licensing of books but our concern is that there should be some control measures in order not to kill the publishing industry in Africa. 
SK: There must be value in publishers working together through organisations such as APNET, but disillusionment with donor policies may discourage publishers themselves from engaging. How will the association engage its members?
EO: Yes, it is true that the focus of many publishers is to get money. However, the mandate of APNET includes representing members regarding policies and publishing projects. Fortunately, international organisations see APNET as the most recognised body to deal with on publishing/book related issues that transcend to African publishers. The Network has advisory influence on its members and APNET will inform its members of anything that will not be beneficial to them. 
SK: What will APNET do to support (in practice) publishing in African languages by African publishers, a long-standing demand, famously articulated by Ngugi wa Thiong'o and more recently by Horace Campbell at a lecture in Accra. 
EO: To date, the initiative of some individual African publishers publishing educational materials in African languages has been impressive. However, the number of such titles is comparably low especially for fiction. I think first of all, reading interest in fiction by famous writers – such as Chinua Achebe, Nigeria; Prof. Ama Atta Aidoo, Lawrence Darmani, Meshack Asare, Amma Darko, from Ghana; Ngugi wa Thiong'o, from Kenya – in African languages should be promoted. It is also a fact that Africans have high interest in fiction in English (Anglophone), French (Francophone) and Arabic (Northern/Arab countries). 
Then the next thing is to institute an award scheme to motivate publishers who will publish such famous stories from English, French or Arabic into African languages.
SK: Whilst the main focus of APNET is within the African continent, how will the organisation engage internationally, and where? I'm thinking here about e.g. supporting its member publishers to trade in important international markets, such as with the US, Europe, China and the Middle East.
EO: APNET used to support some of its members from different member-countries to participate in international book fairs. Now, the Network is not able to support this because of lack of funds. APNET Secretariat therefore participates in international book fairs with some books from the members and connects foreign publishers who show interest in any African book to its publisher. The Board is also making efforts meeting with organisations on how best to explore business opportunities for members. Within one year, APNET has participated in the Turkish, Tunis and Abu Dhabi international book fairs. Moreover, the Network will resume its support for member publishers to participate in international book markets when it attracts some appreciable funds. 
SK: Finally, how will APNET encourage 'intra-Africa' trade: the movement of books across the continent whether in print or digital form?
EO: I think there should be some training on intra-African trade; building of mutual trust among African publishers and eradication of regional/national cross-border barriers for books. 
SK: Many thanks for your time, Ernest. I can appreciate from the foregoing you are very busy and invested in many projects! I wish you and APNET every success in the future.
---
For further details see www.african-publishers.net
Email: info.africanpublishers(at)gmail.com